We unite people with common interests.
We put investors who want to get more out of their money with developers who are looking for financing to develop their projects.
Digitizing and automating processes.
Applying all our experience in the real estate sector.
Safely: authorized by the CNMV and complying with the established regulatory frameworks.
icrowdhouse is based on these three fundamental pillars
TECHNOLOGY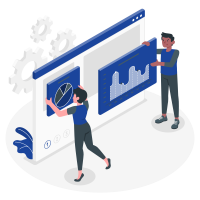 THE NEXT LEVEL OF INNOVATION IN THE REAL ESTATE SECTOR
icrowdhouse allows you to digitally administer and manage all workflows, extending digitization and automation to the entire real estate investment cycle.
A smart real estate investment software for investors and developers.
Market place & Investment
Simplicity for investors. Access opportunities.
Project presentation & Financing
Easy for promoters. Investor access
Project execution & Relationship between partners
Control for partners. Know what is happening.
REGULATORY FRAMEWORK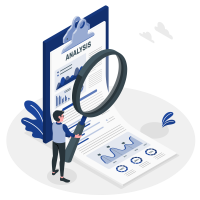 WE COMPLY WITH A REGULATED ACTIVITY
We comply with all regulations that affect our activity:
Participatory Financing Platform (PFP)
iCrowdhouse is a Participatory Financing Platform authorized by the National Market Commission of Securities in accordance with Law 5/2015 on the Promotion of Business Financing. It is registered under number 22 in the Registry of Participatory Financing Platforms of the CNMV.
Know your customer (KYC) and Anti-Money Laundering (AML)
Know Your Customer (know your customers) and Anti money laundering (prevention of money laundering) refer to the set of activities we carry out to verify the identity of our clients and obtain sensitive information from them, as well as prevent money laundering from illegal activities.
Investor protection: Suitability test
El suitability test consists of a series of questions that serve to assess what the investor has knowledge what he's doing, what meets the requirements established and that has the necessary experience in this type of investment.
EXPERIENCE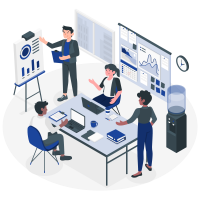 WE TRANSFORM OUR EXPERIENCE IN INVESTOR SECURITY
Experience and innovation at the investor's service. Our professionalism and experience make the difference.
As investors in Real Estate, we have been investing under the traditional approach for a long time, which has given us a lot of experience, an experience that translates into a great capacity to analyze opportunities and the promoters who execute them. We also understand the relationship between the partners, the way of communicating, the information they need about the evolution of their investments ... We know a lot, because we have lived a lot, both in projects that were developed as planned, projects that went wrong and projects that exceeded our expectations.
Well, we have digitized all that knowledge on our platform so that you can invest in the safest way possible.