Foreigner Identity Number (NIE)
Foreigner Identity Number (NIE)
We help you obtain your NIE so you can invest with us.
What is the NIE (Foreigner Identity Number)?
The NIE begins with a letter X, Y or Z, followed by 7 numbers and ending with a check digit.
The NIE is a personal, unique and exclusive number that all foreigners who, due to their economic, professional or social interests, are related to Spain must have, for identification purposes.
The personal number will be the foreigner's identifier, which must appear on all the documents that are issued or processed, as well as the proceedings that are stamped on his identity card or passport.
Is a Foreigner Identity Number (NIE) necessary to invest in Spain?
In what valid documents can I find my NIE?
The valid documents where your NIE will appear are the Union Citizen Registration Certificate (Green Card) or the Foreigners Identity Card (TIE) in any of its forms (residence permit or border worker). All documents are valid to validate your NIE.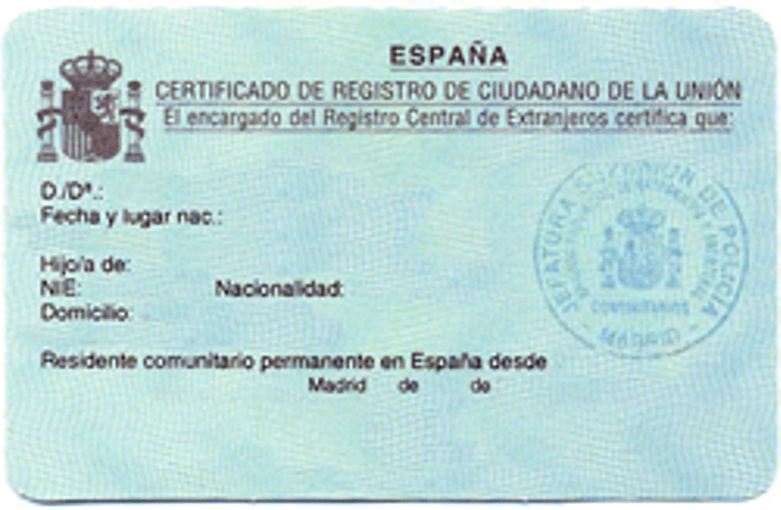 Union citizen registration certificate
Foreigners Identity Card (TIE): Residence permit
Foreigners Identity Card (TIE): Border worker
What happens if I don't have a NIE?
You must request it. For the assignment of NIE for reasons of economic, professional or social interests, the following applications will be accepted:
Those presented in Spain personally by the interested party.
Those that are presented at the Diplomatic Representations or Spanish Consular Offices located in the applicant's country of residence, corresponding to their residence demarcation.
Those presented in Spain through a proxy.
Do you need help to obtain the NIE?
We work with two external collaborators, Luris Center and Orbis Corporación who can help you. If you are interested, you only have to select which collaborator you want to contact, you can select both, authorize us so that we can provide your contact information and click on request