The key factor in the behavior of Retail year after year is consumption. Its evolution must be quantified, measured, analyzed and understood in order to predict trends and new consumer behaviors. In this way, we manage to focus our efforts on what matters and optimize our assets. There are two key concepts: what brands are looking for and how much they can pay for it.
Before the what, we must address the concept of omnichannel. Omnichannel is a reality in the openings of stores that surround us and arises from the need for companies to adapt to a new digitally interconnected customer to whom information reaches them through multiple channels and supports. Omnichannel integrates all these channels and channels, improving communication with the customer.
Omnichannel applied to the world of Retail is summarized in a very clear way: to communicate better I need more surface area and a better distribution of square meters. Brands are currently looking for large spaces where they can exhibit and transmit what they are, but they also need a certain logistical component, and thus use the space as a collection point for customers.
To communicate better, I need more surface area and a better distribution of the square meters.
We saw these movements already in 2014 and 2015 with the big fashion operators. In 2016, the interest of the classic medium-sized commercial clients began to settle in the downtown area of ​​the city (Leroy Merlin, Ikea, etc ...). In 2017 we see how the services sector follows this line. An example of this would be the banking sector that resumes its opening plan in prime areas and opts for large-area assets (Caixa Bank has only opened three flagship offices in Diagonal in 2017 with more than 1.000m² each).
This trend has a backbone feature: operators are looking for large surfaces of over 1.000m² to develop their brand concept. This causes the market to become polarized, converting large and smaller premises more profitable than medium-sized ones (around 500-750m²).
In 2018 we foresee that this need of m² will be extended to sectors such as Automotive and Food & Beverage. Concepts like Vapiano, Wagamama or Five Guys will now be able to compete with traditional brands on prime axles.
Let's move on to the essential question: How much do you pay for them? The Barcelona market is in good health, the average price of commercial premises has increased by around 7%.
As it is obvious, knowing the market income is capital for any company but there are other concepts of equal importance when evaluating the implementation in an axis such as the minimum entry income and maximum income of the axis, which can guide you in the sales forecast .
The minimum entrance rent is the minimum annual rent that an operator must pay to enter that street since there are no spaces (no matter how small) of lower price. For example, in Rambla Catalunya this rent would be around € 50.000 / year.
The maximum income of the axis would be the maximum annual income that a brand could assume (regardless of the meters). In Rambla Catalunya the maximum rent is currently € 500.000 / year.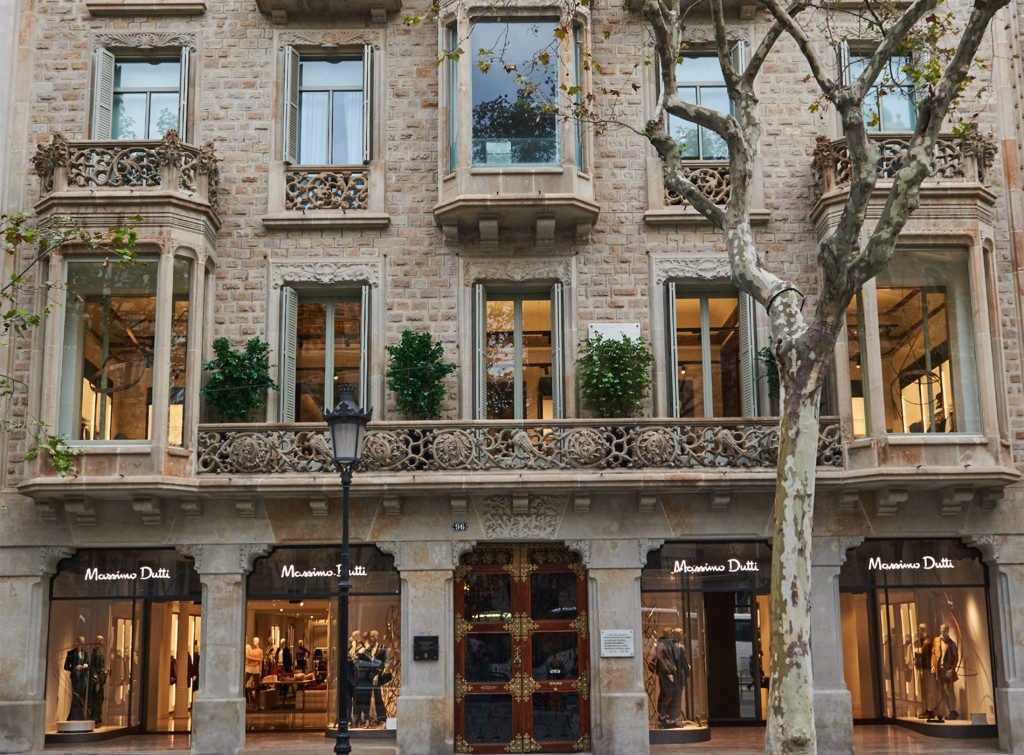 These two concepts exist in all axes and are not born from the classic price per square meter of market reports, but come from other less obvious variables. Therefore, in the optimization analysis of any asset, it will be key to know these data, we must know trends in operators, know what number of operations have been closed in the range of my target income, know the contractual conditions or morphological requirements, and what in this way the analysis is real.
In terms of investment, commercial premises continue to be a preferred asset in any portfolio due to their unbeatable relationship between profitability and liquidity. During this year it seemed that we were going to break the barrier of 3% profitability in Barcelona but due to socio-political events it seems that we will have to wait a little longer. The Retail Business is not an exact science, but with the right information and doing a good sensitivity analysis, the risks are very controllable and the return is very high.
The average price of commercial premises has increased by around 7%.