In recent months, it has become increasingly difficult to access bank financing. Their pre-sales requirements are very difficult for most developers to meet. This means that many projects that were underway have been paralyzed, while others that could be started have not even taken the first step.
To counteract this lack of bank support, developers have a solution that is increasingly important in the achievement of projects: participatory financing.
2008 was the awakening of this type of financing in Spain. Faced with the economic difficulties that hit the real estate sector hard, developers began to look for sources of financing that would make us so dependent on banks. Looking abroad, they adopted models already established in countries like the United Kingdom. We want to talk about these models, crowdlending and equity crowdfunding.
Crowdlending, what is it?
It is the alternative non-bank financing system for companies or individuals collectively and through loans. Also known as P2P, it is a form of crowdfunding in which investors are lenders and receive their money with a return on what they lend. On the other hand, whoever receives the money, in our case, the real estate sector, the promoters receive financing through loans and are obliged to return with agreed interest.
How to invest in crowdlending? There are many platforms that allow you to invest in crowdlending. Some of them we will name now. The important thing is to bear in mind that the investment portfolio must be diversified and not exclusively dedicated to crowdlending, but to resort to other forms of investment.
Crowdlending platforms in Spain
As we have advanced, crowdlending has a long tradition in Anglo-Saxon countries such as the United Kingdom or the United States. In Spain it is still a type of financing in expansion, but one that offers many opportunities. Here we have several platforms, some of them already have the authorization of the CNMV. We have examples of platforms that work with this type of financing such as Estateguru, Urbanitae o Stockcrowd In.
Let's talk now about equity crowdfunding
We have another form of participatory financing, do wewhat is crowdfunding? Entering the subject, equity crowdfunding is based on being a type of alternative financing also among a multitude of investors. In this specific case, it is about financing a project in exchange for participation in the capital of the company, with a return that can be through profits, income, shares or participations of the firm.
How to invest in equity crowdfunding? If we talk about real estate equity crowdfunding, it is a collective financing network that finances promoter projects. The activity is carried out through participatory financing platforms in which monetary contributions are made for the acquisition of real estate or new real estate developments.
Crowdfunding platforms in Spain
Real estate crowdfunding platforms have their launching ramp in 2015, the year in which the Law for the Promotion of Business Financing was approved. It is on that date when the sector really begins to take off. Since then, the sector has experienced a growth that is verified with the different crowdfunding platforms that have arisen in Spain. Some of them, like icrowdhouse.
Crowdfunding or crowdlending, what are we left with?
According to a study by Universo crowdfunding, this form of alternative financing moved more than 2019 million euros in Spain in 200. This represents an increase compared to 2018 of 25,7%. It is true that 2020 has meant a slowdown in investments, but despite these moments of uncertainty, the different types of participatory financing are keeping a multitude of projects afloat.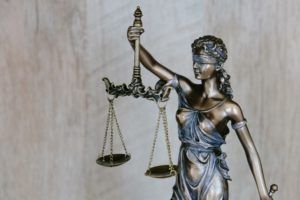 Before entering to assess which option is most recommended, it can be seen, according to the same study, that of the more than 200 million invested in Spain last year, 41% corresponds to crowdlending, while 23,6% is equity crowdfunding. In addition, real estate crowdfunding represented 19,8% of this total.
Given this situation and seeing the financing opportunities that exist in the real estate sector, we ask ourselves what is a better option, crowdlending or equity crowdfunding?
Both options allow the investor to diversify his client portfolio, with the advantages that this entails to avoid risks by having the investment concentrated and to obtain a better long-term profitability thanks to this risk diversification.
Any investment operation comes with an implicit risk, there is no other. The key is to study well the projects in which we want to invest and the platforms through which we are going to make our investment to avoid scares. In our particular case, we are especially aware of transmitting the security of our platform.
From here, at icrowdhouse we have a triple control system to ensure that the investments in the projects present on our platform with total security, are of quality and trust.
It is a safe environment because we have the authorization of the CNMV. Today there are only 6 participatory financing platforms in Spain, so it is a very important added value.

In our platform we work with trusted promoters: this means that the promoters / originators that we have are a reference in the sector, with proven experience, financially balanced and with a sufficient structure and organization to undertake the proposed projects. It is a quality investment partner.

We publish quality projects: it is a project with a validated feasibility study, also in a triple step: first, it is validated by the promoter himself; second, it is reviewed by the icrowdhouse Projects department; and a third independent validation, by an external company.