As we have seen during the last two years, and especially during this 2017, the office market in Barcelona is booming.
The absorption data for these two years are above the average of the last 10, and are at the same level of the 2006-2008 exercises, prior to the years of the crisis. In fact, the 2015 was a historic record year in terms of contracting volume in Barcelona. The outlook for the closure of this 2017 will also be above average, confirming the bonanza of the Barcelona office market.
One of the immediate consequences of these good contracting data is the decrease in unemployment and the available supply. And given the lack of availability, it is when office projects begin to begin to include the new offer available in the coming years.
We consider it of great relevance that, at the present time, the market shows that it is more mature than it was in other phases of the cycle and that it was learned from past situations. The premise in times of real estate bonanza seems to be many times the following: any space / building / office / business park is rented almost any rent. And no, unfortunately, it is not. We consider it very important that the new real estate development of offices, make sense in all aspects.
Making sense implies, among other things, that it can meet the requirements of current demand.
And who is the current demand? Everyone knows that, in addition to the traditional services sector with a high percentage of contracting volume, there has been a great emergence in recent years of the ICT sector, e-commerce, the internet world and the recently landed sector of the co -workings, which is still a space designed especially for those previous sectors.
We consider it very important that the new real estate development of offices, make sense in all aspects.
The entrepreneurial ecosystem of Barcelona and the proper environment of the city, among other things, have favored in recent years, the take-off of these sectors of activity and the installation of numerous companies dedicated to it.
In addition, Barcelona has been positioning itself for years as a very attractive city at European level also for the implementation of hubs and the so-called Shared Service Centers of multinational companies. They see in Barcelona a very good location close to the rest of Europe, where it is easy to attract talent and with costs significantly lower than other European capitals.
All these companies have in common, among other things, something that we could call internationality. Barcelona is proud and likes to be considered a modern and open city, multicultural, tolerant, with an excellent quality of life, etc ... And that is something that moves to all aspects of the city, including workplaces.
And what do all these companies demand? To start, location. Easy access, well connected, equipped with services, with a pleasant environment (not just a building!), Where employees can access by public transport and even by bicycle. Where they can easily alternate between work and leisure.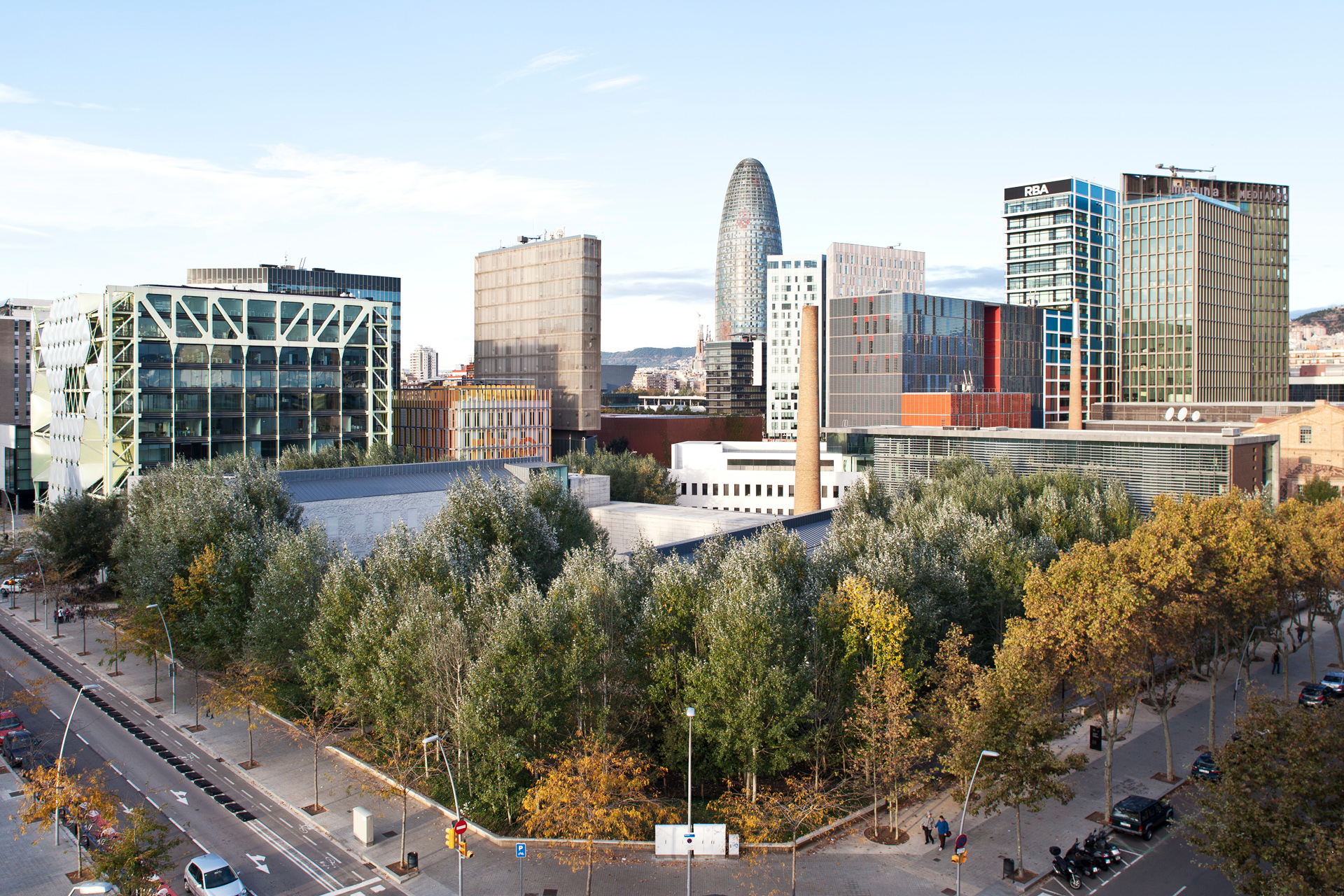 Barcelona is an international city, but small and it shows in the issue of travel to the workplace. In large European and American cities they are accustomed to long journeys, to large business parks around the city. The city center is reserved for a few. Barcelona in that sense, does not resemble large cities. Cuesta will move the companies to the surroundings, even having high quality business parks that would meet all the requirements. Companies (their employees and managers) want to continue being in urban areas.
An example of this is the success of 22 @, which has managed to become an extension of the city center. In the 22 @ area, not only offices, but services, residential areas, leisure, culture, sea! ... It is not just a large business park. And therein lies much of its success.
These areas guarantee employees life beyond their workplace, and that is what companies are looking for, because that is what they need to offer, among other things, to attract talent. Not only the national, but, above all, the international. Apart from the location, and in line with offering something different, these sectors flee from the usual offices, with more traditional finishes and aesthetics, to focus on buildings that have personality, uniqueness ... that something differential.
Differential in architecture, in interior design, in alternative endowments: they look for terraces (in other cities maybe not so much, but in Barcelona they make perfect sense), they look for wide, modern aesthetic roofs, they look for bicycle parkings, places for electric cars, offices that have changing rooms and showers, open and open spaces, multifunctional, flexible, that contribute to interaction, sharing, and where as we said, work and leisure can almost be interrelated. That feeling of "no workplace", of feeling at home, makes work even more productive.
The characteristics of the buildings can (and should) contribute positively to the wellness policies of the users.
Technology and the increase in virtual work contribute to efficiency, but on the other hand, in many occasions, they translate into more dehumanized offices, so it must be compensated with the quality of the physical workspace.
The new offices must contribute not only to professional interaction, but also to the social interaction of people.
Another important point of the new office projects is sustainability and wellness. Yes, they are terms that are in fashion, and we have heard a lot, but have arrived to stay. New buildings, or comprehensive renovations, that do not have an energy efficiency seal and a clear objective of environmental sustainability are no longer conceived today.
The Well certificate is something not only of the building itself, but in what the company itself is involved and its implementation in the office. It involves allocating company resources to the well-being of its employees and to healthy balance. Some policies and tools that collaborate with this objective would be the flexibility of schedules, reconciliation, office furniture, spaces, rest areas, the promotion of sports activities, healthy eating, etc., etc.
The characteristics of the buildings can (and should) contribute positively to the wellness policies of the users. And all this leads us to the beginning of our writing… To the new real estate development and to the rehabilitation that will form the new offer of the next years. Let's make buildings / parks / offices that accommodate the current demand. Let's make projects with meaning and responsibility. And not only to meet the requirements of that demand, but even to cooperate and contribute to the committed and conscious growth of that attractive, modern and open city that we want Barcelona to remain