I would like to start this pill with a piece of information that is closely related to the question: the Euribor record, which is touching -0,5%. And because it is closely linked? Because soon the banks are going to make us pay to have the money in the checking account, and that will force us to look for alternatives to be able to place the capital that we have saved in formulas that are more or less safe.
The step from saver to investor in the real estate sector is a leap of great height that many do not want to take, either because they do not know or because they consider it very risky. But everyone agrees that it is the best possible investment as long as it is done wisely and without haste.
It is true that to date there were not many possible, and less secure, formulas, mainly because it was necessary to have enough saved capital to be able to buy a unit of assets, that is, a house, an apartment or a garage space; but you had to be the individual owner of the unit. That forced you to lower your investment expectations, therefore it reduced you accessing good returns. Or, on the other hand, you ventured to request a mortgage from the bank to be able to access the purchase of the ideal house for investment, an action not recommended since you assume a lot of personal risk and reduce the profitability of the investment with the financial costs that you have to pay to the bank.
So, a saver cannot invest in "brick" if he has € 1.000 or € 30.000? Can't access good returns from the real estate sector? Do you have to have the capital in the bank without yield?
The answer is no. Thanks to solutions such as icrowdhouse, savers can invest their capital in real estate projects that offer returns that match their investor profile.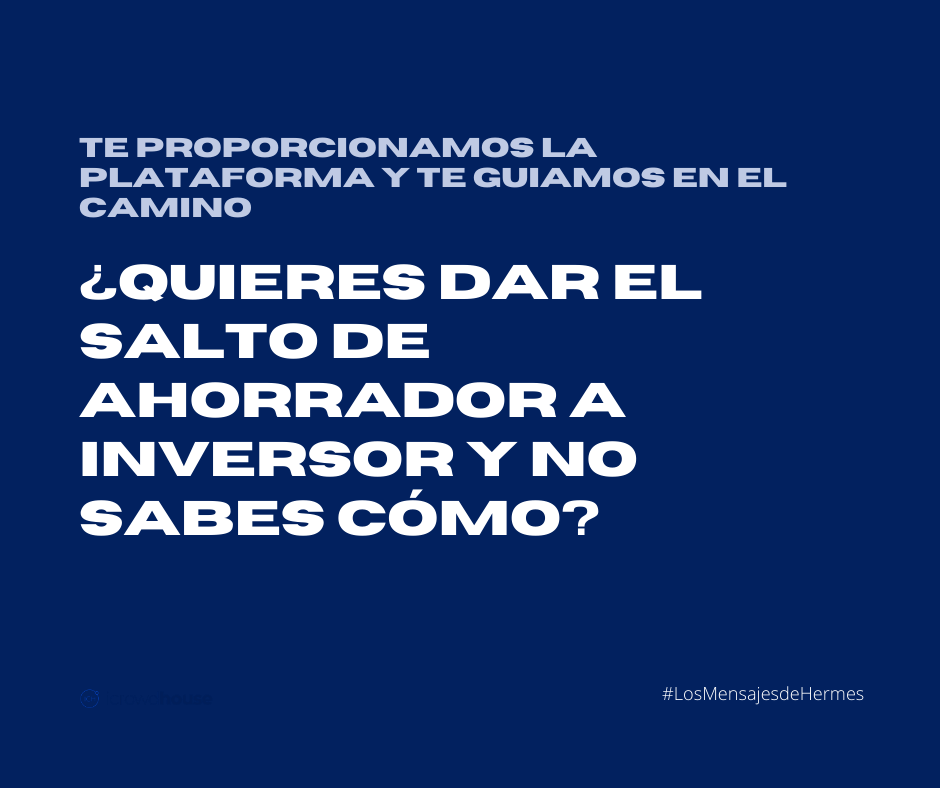 Let's see how it's done.
The first thing you have to do is ask yourself what risks you want to take with your capital. They will normally be low as you are not a professional, but you also have to think about how much time you want to have invested capital. You may choose to invest in 6-month projects and recover the capital and dividends, or to 24 months, and even exceed this term up to 5 years. You also have to think about whether you want to receive capital on a monthly basis, as if it were a rental of a house, or nevertheless you want to receive the capital and dividends at the end of the project period. Another analysis that you have to do is if you want to invest all the capital in a project that you like, or nevertheless I prefer to divide it into several and thus be able to diversify the risk (action that from icrowdhouse we advise and help on the platform).
After this analysis, we could say that the saver already knows what type of investor he wants to be, since he is clear about where and how he wants to invest his capital.
Now you are ready to open a registry on our platform (or on others but always authorized by the CNMV, because otherwise they are financial bars where you do not have legal protection). We remember that icrowdhouse has no license cost, no fee, it does not pay opening commissions or capital invested. An investor does not have to pay on a digital platform to create value with their capital.
Registering are 4 very simple steps, but necessary for us to validate your investor profile and thus legally comply with all the required requirements.
And, now that the saver has already created their investor profile on the platform, they will have their Wallet ready, which is like a checking account from which to invest. You can now transfer money from your checking account with a transfer or with your credit card. It is important for the saver to know that this capital does not go to icrowdhouse, but to a payment institution licensed by the Bank of Spain and that it guards the money in a Bankinter account, therefore the capital that you will see in your Wallet is just as safe than your checking account.
When you see the transferred capital in your Wallet, we can say that you are ready to invest. You have to select the project that fits after your previous analysis, term, profitability, type of investment and finally amount to invest.
With just 4 steps you will have invested in Equity, that is, you will have bought shares of the selected project, and you have already become an investor in the project. But it will be necessary for the financing round to be completed so that your capital that was temporarily withheld, finally becomes an investment made and with this you will have become a Partner of the real estate project.
We have traveled the path that leads a saver to become an investor, therefore to be a Partner with a% participation in the project they have chosen. Two simple but fundamental tips: first, invest little by little, something that allows you to gain confidence and thus be more secure. And second, never invest in platforms not authorized by the CNMV, we ensure security being aware that it is your savings that you have cost so much sweat and effort to achieve.
Welcome to icrowdhouse, it will be a pleasure and honor to be able to multiply your savings in our quality real estate projects managed by leading developers.