Because you have a state-of-the-art Saas that allows you to visualize real estate investment opportunities with optimal returns, difficult to achieve with other financial vehicles. When you find a project that fits your client's investment profile, you offer it to them through the 100% digital platform, and your client who receives a message will analyze your recommendation by directly entering the proposal.
At this point, he will invest or not depending on what he sees, but you have been able to advise real estate investment to your client portfolio. Every month we upload new projects of all kinds, so you can do it on a recurring basis.
The Saas allows you to manage your clients, communicate with them, offer them opportunities, in the same way that the Saas allows you not only to make the 100% digital investment, to follow up and monitor the project until the dissolution and distribution of dividends .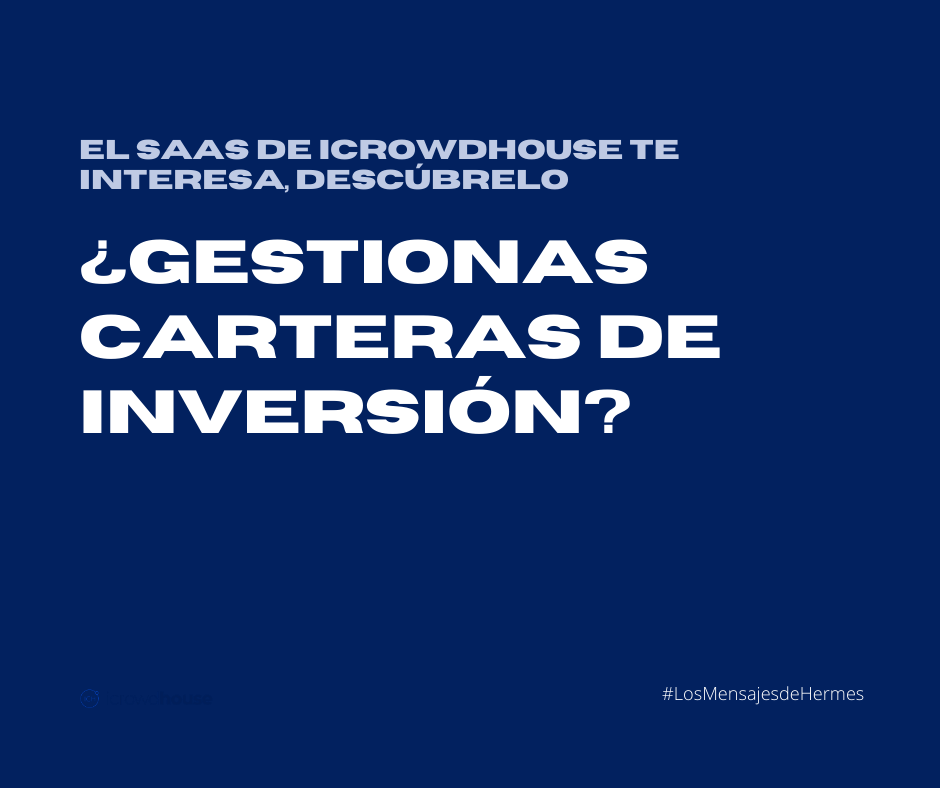 And not only do you not pay for the Saas, we are the ones who reward you for using the platform and being able to attract investment to our projects, all within a legal, safe and non-binding framework.
If you are a financial advisor with EAFI status, being independent we will not be able to financially reward your investment contribution to our ecosystem, but we can offer you something more interesting: you can have an EAFI profile of icrowdhouse within the platform where all investors who do not come through this type of Saas of advisers they will be able to visualize your profile, your value proposition and contract your services if they consider it so.
We do not want to gain anything in this management, what we want is to reward your collaboration and also to be able to convert "non-accredited investors" into "accredited investors," which if they receive advice from an EAFI client of ICH, the better because we all win.
We cannot forget the "double umbrella" of protection, since your investor client has chosen you, among many things, because you have authorization from the CNMV, therefore, they want security in their investment operations. Since we also operate with the authorization and supervision of the CNMV, it means that you are offering double protection, yours and ours.