Icrowdhouse can help you, we are very interested in solving problems with high social content, without anyone losing and everyone winning.
We suggest that you contact a client of ours with Saas for alternative financing management in Equity. We will provide you with a list of API clients and you choose who manages what I explain below. A tip: participate with your heirs for greater transparency.
It is very likely that the house is with minimal maintenance and that no major reforms have been carried out in recent years, therefore, the first thing to do is for our API partner to do an analysis of the capital necessary to invest and of taxes. involved in this operation. We call all of this Capex. In parallel, it will propose the final destination of the asset, that is, tourist or conventional rental.
Let's see an example: the apartment has an appraisal of 300.000 euros and requires a Capex investment of 100.000 euros. Applying for a mortgage from the bank makes an income unviable so that the owner can have the extra necessary to go to the medical residence, since the financial costs reduce the monthly payment to be received. Also, who assumes a mortgage commitment that is not easy to digest when the house has been paid for many years?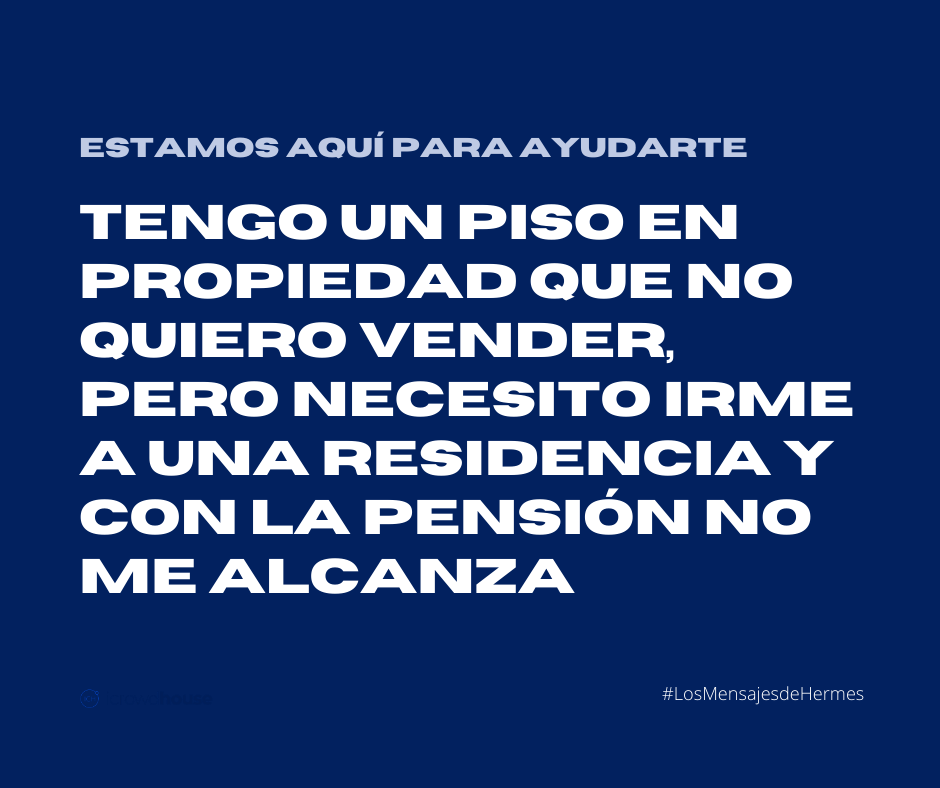 Icrowdhouse proposes to offer you this € 100.000 through the investors of the platform, since they will be able to participate with you in the benefit of the monthly income of their investment.
We continue with the example: an SL is created with 100% of the appraised value of the asset of 300.000 euros in the name of the elderly person or their heirs. A capital increase of € 100.000 is carried out on the platform after validation by us of the feasibility study. After 3 months of renovations, all supervised by the API and sufficient period to find a solvent tenant (or tourist promotion in case of tourist rental), the SL with a 75% participation of the older man (or heirs) and 25% with ICH investors, they will receive a total net monthly income of 2.000 euros per month, which will allow the older man to have the 1.500 euros per month (75%) he needed to, together with his pension, be able to go to the residence and without selling the floor, also after the reform has been able to maximize its value.
The heirs (in addition to seeing their father in the residence without extra costs for them), maintain the property and, by maximizing it and being able, if they so wish, to agree to a repurchase of the shares from ICH investors after a period of x years, being able to have 100% of the SL later. ICH investors receive an optimal return on their capital. The API increases its business volume and offers solutions to a local neighbor with a need, and finally, at ICH we are proud to be able to carry out a social action thanks to our activity. Everybody wins.